National Cadet Corps (NCC)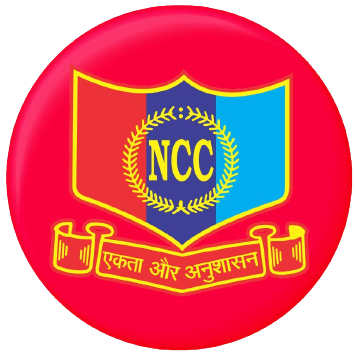 The National Cadet Corps (NCC) is a youth development movement. It has enormous potential for nation building. The NCC provides opportunities to the youth of the country for their all-round development with a sense of Duty, Commitment, Dedication, Discipline and Moral Values so that they become able leaders and useful citizens. The NCC provides exposure to the cadets in a wide range of activities with a distinct emphasis on Social Services, Discipline and Adventure Training. The NCC is open to all regular students of schools and colleges on a voluntary basis. The students have no liability for active military service.
Responsibility:
Abide By Rules and Regulation of the institute
Respect for Indian Constitution and commitment to contribute to national development
To Develop Character, Comradeship, Discipline, Leadership, Secular Outlook, Spirit of Adventure, and Ideals of Selfless Service amongst the Youth of the Country.
Ability to become a part of community development and social programmes.